The real estate market in Dubai has expanded significantly in recent years, making it a desirable place to invest in real estate. The city's development as a real estate powerhouse has been facilitated by its advantageous tax policy, strategic location, and high standard of living.
Having a property in Dubai does not only work as a great investment, but also people using it for residential purposes or vacation homes gain a lot via the lifestyle and standard of living in Dubai. Buying a property in Dubai is quite easy and hassle-free as there is no tax and also you are entitled to an investor's visa for investing in Dubai.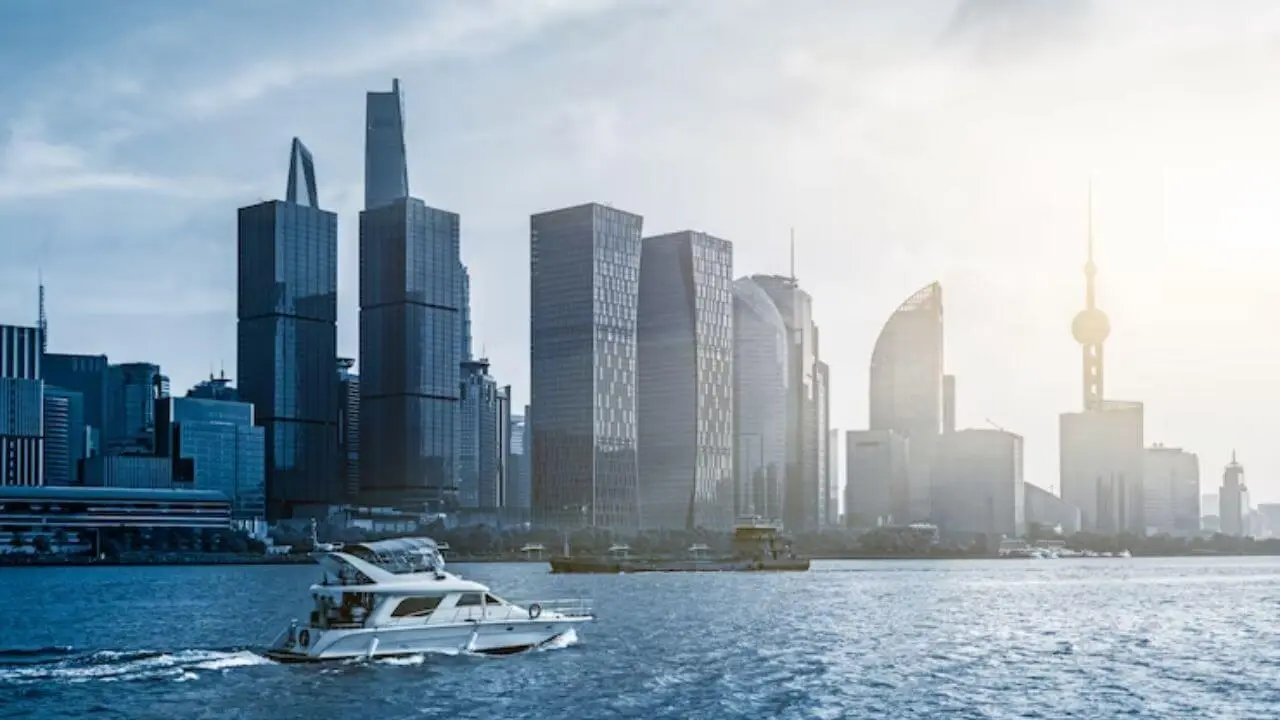 In this article, we are going to see the distinct types of Properties for sale available in Dubai, the facilities, and various things to consider before buying a property in Dubai, and the benefits of having a Property in Dubai.
 Types of Houses for Sale in Dubai:
1. Villa:
Dubai is well-known for its opulent villas, which are well-liked by wealthy customers. These homes have roomy interiors, private gardens, swimming pools, and other opulent features. There are many diverse types of villas accessible in Dubai, including Mediterranean, modern, and traditional Arabic styles.
2. Apartments:
In Dubai, apartment living is a popular option for both residents and investors. They come in a range of shapes and sizes, from tiny studios to roomy penthouses. Most apartments for sale in Dubai provide contemporary amenities including fitness centers, swimming pools, and round-the-clock security.
3. Townhouses:
For people who need more space than an apartment but cannot afford a villa, townhouses are a decent solution. They provide facilities akin to those found in villas, such as numerous stories of living space, private gardens, and other features.
4. Plots of land:
Dubai also sells plots of land to people who want to construct their own homes. These plots give buyers the chance to design their unique property because they come in a variety of sizes and locations.
5. Commercial real estate:
Due to Dubai's booming economy, there is a high demand for commercial real estate, including office buildings, retail locations, and warehouses. For investors, these properties provide enticing rental yields.
Things to consider before buying a property in Dubai
Location:
Dubai is a sizable metropolis with a variety of neighborhoods, each with a distinct personality and service. The location of the property concerning your demands and way of life should be taken into account while picking one. For instance, if you have children, you might prefer to reside in a suburban community with quality parks and schools like Dubai Hills or if you are a working couple you might consider an apartment in business bay, there are various properties for sale in various areas.
Budget:
A variety of properties for sale are available in Dubai's real estate market at various price points. Establishing and adhering to a budget is essential before purchasing real estate. This will enable you to reduce your alternatives and make sure you choose the right Property for you.
Developer:
Dubai has tight regulations for real estate developers to make sure the buildings they construct adhere to ambitious standards of quality and safety.
Views:
The view you want, whether Palm Jumeirah or Burj Khalifa, Dubai Skyline, or Arabian Gulf, etc. There are options for Property for sale in all of these.
Features:
Dubai is renowned for its opulent homes that have a variety of features, including swimming pools, gyms, and concierge services. These conveniences might, however, be costly. It is vital to think about the amenities you require and which ones you can live without before purchasing a property for sale. This will assist you in finding a home that suits both your lifestyle and your budget.
Purpose:
Another factor to consider is the purpose for which you want to use the Property for sale, whether for residential, as an investment, as a vacation home, or as vacation rentals, there are plenty of options of properties for sale in each category.
Benefits of a Property in Dubai
High rental income:
Due to Dubai's thriving rental market, property owners can expect to make a high rental income, particularly in enviable areas.
Income exempt from taxes:
Neither rental income nor capital gains from the sale of Properties are subject to taxes in Dubai. This makes it a desirable location for real estate investors.
High capital growth:
The real estate market in Dubai has historically displayed significant capital growth, making it a beneficial investment for individuals seeking long-term development.
Residency visas:
Property owners in Dubai are eligible for residency visas, which can be useful for people wishing to migrate to the city or do business in the region.
Excellent infrastructure:
Dubai is renowned for having first-rate amenities for transportation, healthcare, education, and entertainment.
Strategic Location:
Dubai is ideally situated between Europe, Asia, and Africa, making it a hub for companies doing business in these areas.
Dubai has a vast selection of Properties for sale to suit a variety of tastes and price ranges. Everyone may find a home in Dubai's real estate market, whether they want an opulent palace or a contemporary flat.
Investing in Dubai's real estate is quite easy for investors due to the possibility of high rental yields, capital growth, and advantageous government policies. The city is also an excellent choice for people looking for a rich and comfortable way of life because of its top-notch infrastructure, dynamic culture, and cosmopolitan lifestyle.
Choosing the right property for sale that fits your budget, the purpose it is supposed to fulfill, and gives the best payment plans can be tricky, The constant doubts like what will be the process, how much will the expected ROI come up regularly, we here at Revo believe in establishing trust with our clients and helping them get the apartment of their dreams.
So, invest in Dubai right now, and start your luxurious lifestyle, for more information Contact us here.