The glittering capital of the United Arab Emirates, Dubai, is renowned for its opulent lifestyle, magnificent buildings, and innovative constructions. Investors, foreigners, and residents all have strong opinions on the Dubai real estate market.
Houses for sale in Dubai offer a wide range of possibilities to suit various needs and preferences. With its innovative architecture, opulent luxuries, and top-notch amenities, Dubai is an exhilarating place to live. The residences for sale in Dubai show the city's diversity in terms of nationalities and cultural preferences. There are options accessible for any budget, ranging from luxurious villas to reasonably priced townhouses and apartments for sale.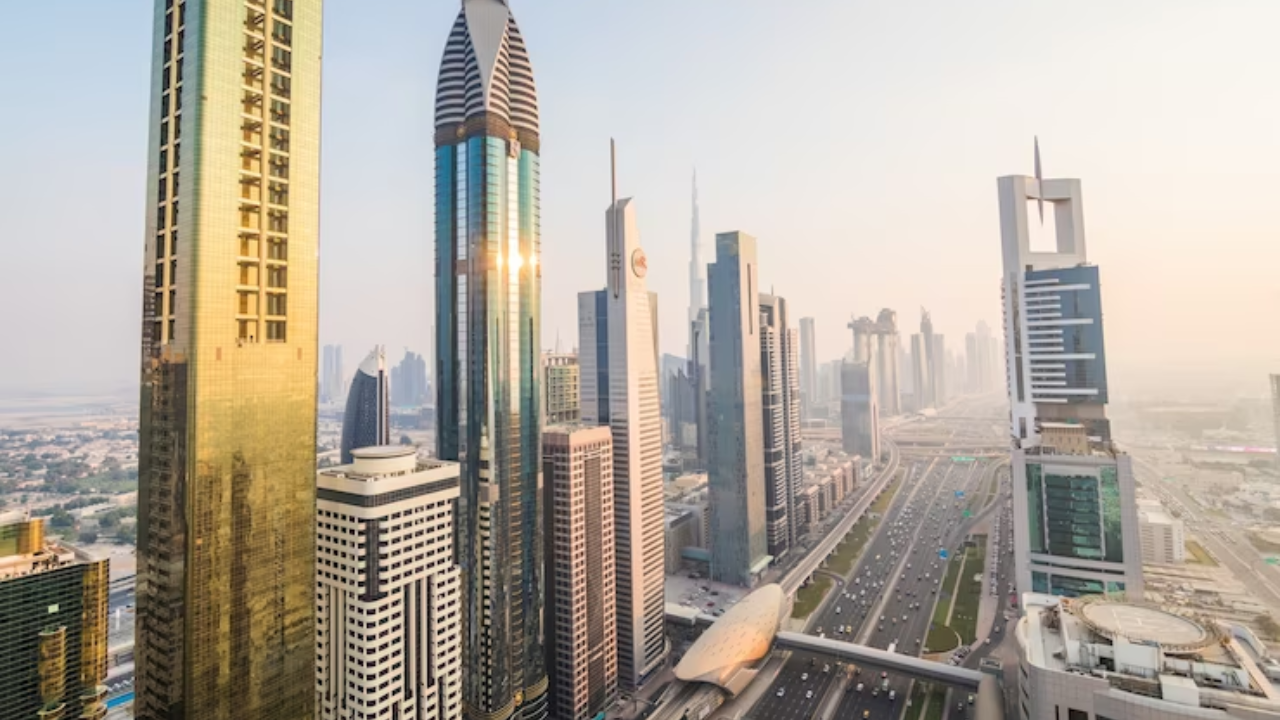 In this article, we are going to see the distinct types of houses for sale available in Dubai, the facilities and amenities you get via buying a house in Dubai, and the benefits of having a house in Dubai.
Types of Houses for Sale in Dubai:
1. Villa:
What could be more luxurious than owning a villa, Dubai is well known for its beautiful villas that exude luxury and elegance. These large houses for sale come with numerous bedrooms, roomy living areas, lush gardens, and private swimming pools. They are available in a variety of architectural styles, including Mediterranean, contemporary, and Arabic. In Dubai, the Emirates Hills, Palm Jumeirah, and Arabian Ranches are popular neighborhoods for villas.
2. Apartments:
There are many varied sizes and pricing ranges for this most prevalent form of housing in Dubai. One-bedroom, two-bedroom, and three-bedroom apartments are all available. Flats for sale in Dubai come with features including parking spaces, gyms, and swimming pools. Downtown Dubai, the Dubai Marina, and Jumeirah Lake Towers are popular neighborhoods in Dubai for apartments. Apartments are popular choices for people working and doing daily commutes as they are available in a variety of locations and have a high price range.
3. Townhouses:
Townhouses are a well-liked form of house for sale in Dubai because they strike an ideal balance between opulence and affordability. These come in a variety of shapes and sizes, and some even include terraces and private gardens. Townhouses are frequently seen in Dubai South, Dubai Sports City.
4. Penthouse:
A very popular house for sale in Dubai is a penthouse. Located on the top floor of a building, a penthouse is a magnificent apartment that provides breathtaking views of the surrounding neighborhood and the city skyline. The real estate market in Dubai has a variety of penthouses available to suit various needs and preferences. Dubai penthouses include opulent finishes and high-end amenities to provide an opulent lifestyle. There is plenty of space for outdoor entertaining and relaxation in the majority of the city's penthouses for sale, which also have private swimming pools, beautifully planted gardens, and outside terraces. Penthouses are expensive but have comparatively higher customer value.
Facilities and amenities of a house in Dubai
Infrastructure:
Dubai is a city famed for its opulent and cutting-edge infrastructure, and this also applies to its homes. Dubai's homes are also made with luxurious materials and accents. Most homes have large living spaces, contemporary kitchens, and opulent bathrooms, giving occupants a cozy and opulent place to call home.
Security:
It is said even a pen will not be stolen in Dubai, the same safety can be seen in the houses that are for sale, The safety and security of Dubai's occupants are guaranteed by the homes' high-tech security features, such as CCTV systems, security alarms, and 24-hour security services.
Amenities:
There is plenty of room for amusement and leisure in houses for sale, which even include private swimming pools, beautifully landscaped gardens, outdoor entertaining areas, Private Gyms, and play areas for children.
Views:
There are different kinds of views available for different types of houses, and they also differ with Location, Price, you can get an apartment with a beautiful view of Palm Jumeirah or With Burj Khalifa, Dubai Skyline, or Different water bodies, etc.
Parking:
If you have a car, you will be happy to learn that the majority of houses for sale in Dubai provide private parking spaces. Finding parking on the street or paying for a private place will not be a concern for you.
Outdoor entertainment:
Due to Dubai's year-round good weather, a lot of the homes here have outside entertainment features including barbecue pits, outdoor kitchens, and even outdoor movie screens.
Maid's room:
Several homes in Dubai have a maid's room if you need assistance with cleaning or laundry. To handle the housework, you can hire a live-in maid.
Pet Friendly:
You'll be glad to know that many homes in Dubai is pet-friendly if you have pets. Your pets are free to roam freely in the backyard and take advantage of its spaciousness.
Benefits of having a house in Dubai
High-quality living standards:
Owning a house in Dubai gives you access to the best that the city has to offer. The city is known for its high-quality living standards. Modern amenities and facilities will be available to you, enhancing the comfort and convenience of your daily life.
Tax-free income:
Because Dubai is tax-free, you can profit fully from your income without being concerned about deductions or taxes, this also makes the investment process in Dubai Quite Hassle-free.
High rental yields:
If you are looking to invest in real estate, Dubai is a desirable location because of its high rental yields. The generated rental revenue might act as a regular source of income and assist in making mortgage payments.
Steady economy:
Dubai's economy is stable, which has helped it develop into a magnet for enterprises and entrepreneurs on a worldwide scale. The city is a terrific place to work and do business because it is home to some of the top corporations in the globe.
Having a house in one of the most desirable locations in the world is a luxury in itself. You get a variety of amenities and features that are intended to improve your quality of life. You can expect to live comfortably and enjoy your time in this energetic city with amenities like private swimming pools, gardens, security, parking, high-speed internet, home automation, outdoor entertainment areas, maid's rooms, and pet-friendly rules.
The Prices of these houses for sale vary a lot, The range is expansive depending on the amenities, level of furnishing, the location. with a high ROI and also some houses where the developers over a minimal ROI for owning the houses make it a Plethora for investors, also the after-construction Monthly payments just add to the ease of investment.
So, what are you waiting for? Own a house in Dubai right now and elevate your lifestyle. For more information Contact us.