Thinking about Living in Dubai, Due to its booming economy, first-rate infrastructure, and business-friendly legislation, Dubai is a well-liked place for persons looking for professional prospects. With a burgeoning tourism sector and a strong emphasis on foreign trade, the city's economy is booming. As a result, expats looking for work in industries including finance, real estate, hospitality, and technology frequently travel to Dubai. Also, tax-free income, great work-life balance, and an open community have made it more attractive, along with great professional opportunities Dubai also offers a high standard of living along with a variety of entertainment opportunities. It is easy to enjoy a wide range of activities thanks to the abundance of malls, eateries, and entertainment facilities. Dubai is renowned for its beautiful architecture, which includes the famous sail-shaped Burj Al Arab Hotel and the world's tallest structure, the Burj Khalifa.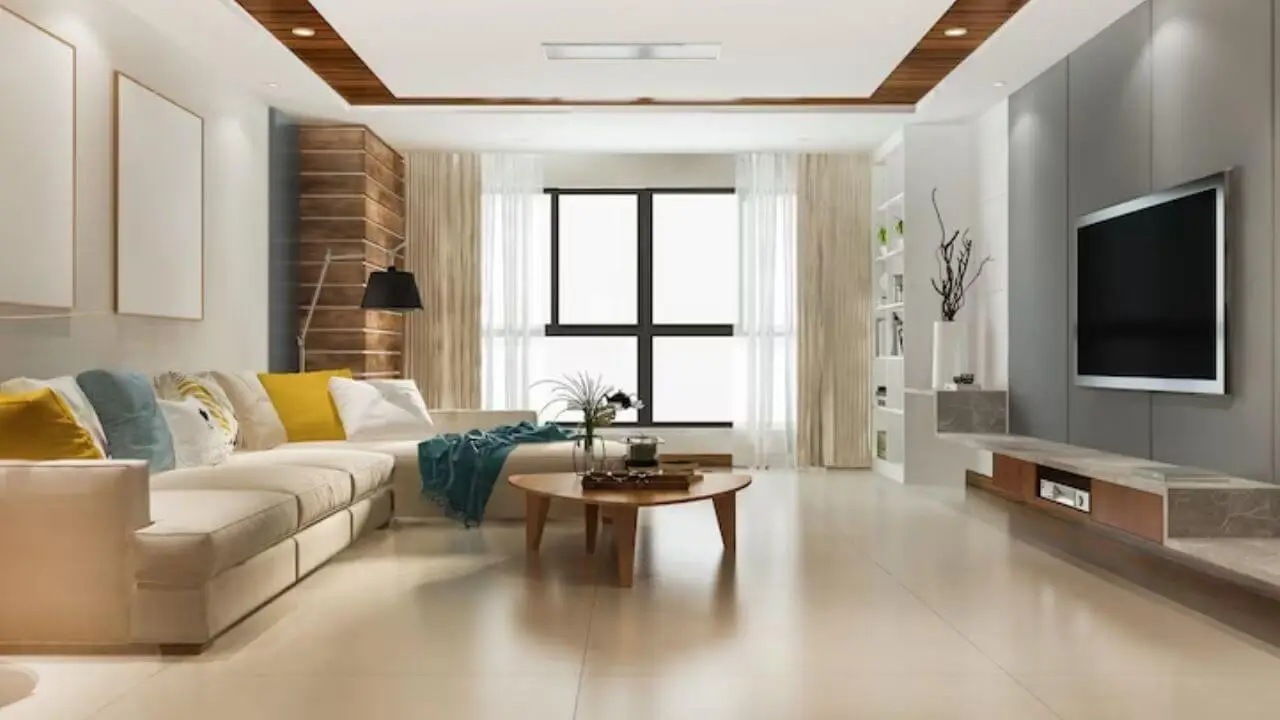 But what is the optimum choice for living for such People looking to establish themselves in Dubai the answer is Apartments/Flats, traditional in other countries rental apartments/flats are popular but Dubai's Tax-free regime makes buying an apartment/ Flat much more popular than renting.
In this article, we are going to see the distinct types of apartments/flats, the advantages of owning an apartment/flat, and the various purposes it is used for.
Types of Apartments/flats for Sale in Dubai:
1.    Studio Apartments/Flats: These apartments are typically small, self-contained units with a living room, bedroom, and kitchenette all in one. They are ideal for singles, young couples, or those looking for a low-maintenance lifestyle.
2.    One-bedroom Apartments/Flats: These apartments typically feature a separate living room and bedroom, along with a kitchen and bathroom. Among young couples, families with small children, and single professionals, they are a popular choice.
3.    2-Bedroom Apartments/Flats: These apartments typically consist of two separate bedrooms, a living area, a kitchen, and a bathroom. They are popular with small families and couples who want an extra room for an office or guest room.
4.    3-Bedroom Apartments/Flats: These apartments offer even more space, with three separate bedrooms, a living room, a kitchen, and two or more bathrooms. They are ideal for larger families or those who want extra space for entertaining or working from home.
Now we discuss the Advantages of owning an apartment/flat in Dubai.
location:
You can choose from various locations based on your purpose for owning the apartment, Apartments in Dubai are available everywhere including in prime locations like Palm Jumeirah, Downtown Dubai, and Business Bay.
Security:
Most Dubai flats are found in gated communities with 24-hour security, safeguarding the welfare of inhabitants and their possessions.
Access to amenities:
There are amenities including swimming pools, gyms, play areas, and entertainment areas in many apartment complexes in Dubai. This entails that inhabitants can engage in a variety of recreational pursuits inside the comfort of their residences.
Cost-effectiveness:
Apartments in Dubai are frequently more affordable than purchasing a villa or a townhouse, making them a popular option for both residents and investors.
Excellent investment opportunity:
The real estate market in Dubai has grown steadily throughout the years, providing a fantastic investment opportunity. Apartments in desirable areas frequently have high rental yields and can produce sizable returns on investment.
Low Maintenance:
Apartment living in Dubai means that the management company is responsible for the building's and the neighborhood's maintenance. This means that the maintenance of common areas, gardens, and swimming pools is not the responsibility of the residents.
Visa- For Investing in Dubai you get an investor visa, which is unique and has a lot of benefits.
Now we Discuss the various Purposes the Apartments/Flats can be used by their owner.
Residential Purposes:
Apartments are often used as primary residences by individuals and families who live and work in Dubai. They offer a convenient, low-maintenance lifestyle with easy access to amenities and services. Families tend to buy Two-Three Bedroom Apartments whereas individuals, Employees tend to prefer Studios or One-Bedroom apartments.
Rental income:
Investors buy a lot of apartments in Dubai to rent them out. Apartments are a desirable investment because of the city's high demand for rental units, especially in desirable areas. Dubai has become a top investment hub. The apartments offer high ROI also there are apartments where the builders are offering a fixed minimum ROI just for investment.
Vacation homes:
Some people and families buy flats in Dubai to use as vacation homes, giving them a cozy and practical home base when visiting the city.
Second homes:
Individuals and families that divide their time between Dubai and their home country or another area might utilize apartments as second homes. You can find your dream home here in Dubai.
Vacation Rentals:
Dubai received 14.36 million international overnight visitors in 2022. Such has been the growth of Dubai tourism that many investors use their Apartments as vacation rentals, offering their flats for rent for a short period to the tourists.
Apartments/Flats have become a popular choice. Not only among investors but also among the people living in Dubai, having an Apartment does not mean you can't get the luxury life of a villa, but you can also get an apartment with its swimming pools, or a view of the iconic Palm Jumeirah, with a view of the Dubai Skyline, or of Burj Khalifa or in expo city or near the financial city.
The Prices of apartments vary a lot, The range is expansive depending on the amenities, level of furnishing, the location. with the high ROI and some flats where the developers over a minimal ROI for owning the apartment make it a Plethora for investors, also the after-construction monthly payments just add to the ease of investment.
If you are living in the USA, Canada, United Kingdom, Australia, New Zealand, or other different countries and want to invest in Dubai Real Estate buying apartments, flats, villas, townhouses, or Penthouse you can reach REVO REALTY.
So, what are you waiting for Get the Apartment/Flat of your dreams for making your job easier Contact us here