The world has continued to see ups and downs during the past years, whether it was COVID that hampered the growth of many nations, the Russia-Ukraine war that threatened the world and had a huge economic defoliating effect on Europe, or the Silicon Valley bank failure that led to doubts in people's minds about whether their money is safe anywhere.
While other cities have struggled to deal with these events, one city has thrived beyond all expectations, and that is Dubai. Dubai has had tremendous growth in all sectors over the past years, especially the real estate market, Dubai's real estate market has seen unprecedented and unwavering growth.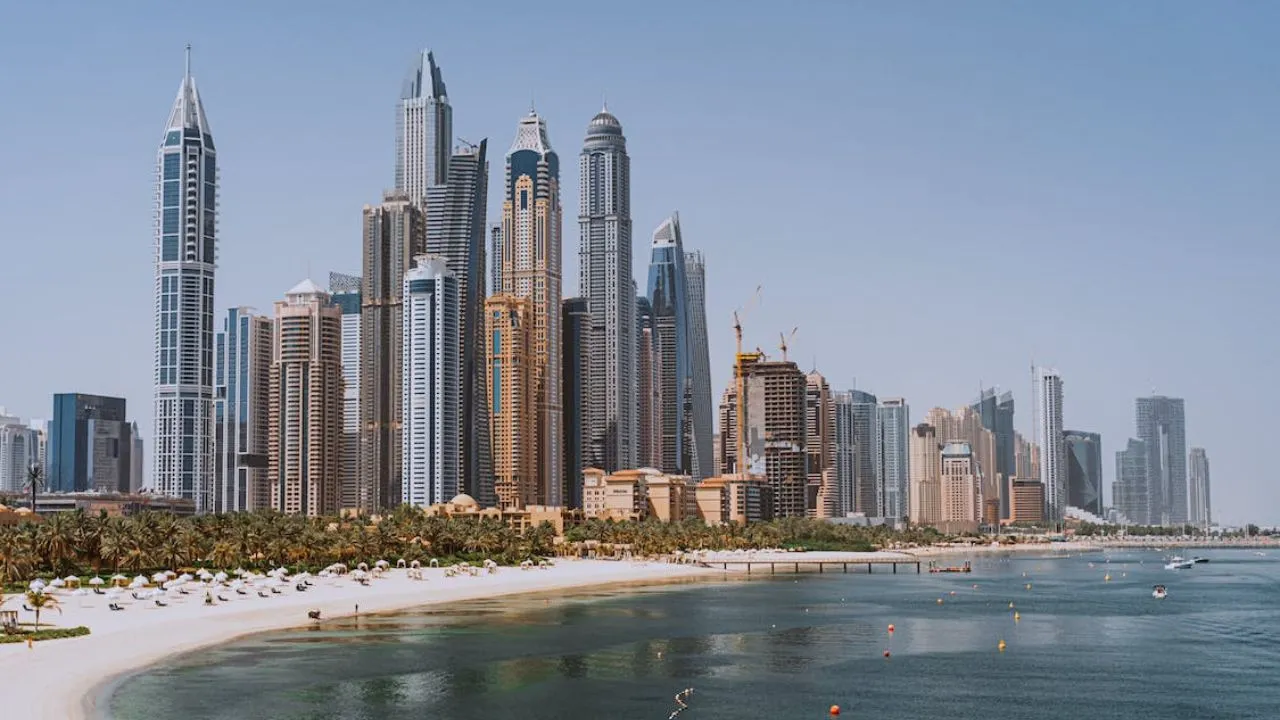 The Dubai real estate expert reports that there were 8,077 real estate transactions in April 2023, representing a 17% volume increase over the 6,898 transactions in April 2022. It hit 26.5bn of transactions in April itself.
Statistics of the Apartments
First, the choice of the general people in Dubai looking to get started or establish themselves in the apartments.
The percentage of investors or homebuyers looking for apartments increased from 55.8% in April 2022 to 58.2% during the month. Two-bedroom apartments accounted for 35.2% of all apartment searches among house buyers, followed by one-bedroom apartments with 31%.
Approximately 64.1% of tenants looking for apartments for a longer period preferred furnished apartments, while 34.2% preferred unfurnished apartments. In April 2023, about 33.4% of tenants were looking for one-bedroom apartments, followed by two-bedroom apartments with 30.7% of the tenants' preferences, and studio apartments with 23.8% of the tenants.
Statistics of villas/townhouses.
The Paradise of luxury can be found in the exotic villa and townhouses of Dubai.
Data from Property Finder for April 2023 show that 58.2% of those looking to buy a home were looking for an apartment, while 41.8% were interested in villas or townhouses. 42.1 percent of tenants who can afford to rent a villa or townhouse preferred furnished properties, compared to 56.8 percent who selected unfurnished homes. 76.3 percent of tenants in the rental market looked for apartments, and 21.7% looked for villas or townhouses.
41.6 percent of tenants were primarily looking for three-bedroom villas or townhouses, while 36% were looking for four-bedroom or larger properties. For individuals seeking to purchase villas or townhouses, Dubai Hills Estate, Palm Jumeirah, Arabian Ranches, DAMAC Hills (Akoya by DAMAC), and Mohammed Bin Rashid City were the top choices.
The value of existing property sales increased significantly, by over 44% year over year, to about AED18.5 billion from AED12.8 billion in April 2022.
Offplan Statistics
The Off-plan market has become the talk of the town as this property offers many payment plans and is at a lower price.
In April, off-plan deals, which accounted for 30.3% of the value and 48.2% of the overall volume of sales transactions, greatly aided Dubai's real estate market's upward trajectory. 3,894 off-plan property sales were registered in April 2023 compared to 2,709 in April 2022, a 43.7 percent increase year over year. Dubai Marina accounted for 12.1% of the total transaction value and 6.4% of the overall sales in the off-plan market.
Hadaeq Sheikh Mohammed Bin Rashid, a newcomer to the top three, came in second, accounting for roughly 9.1% of the overall sales value and 8.1 percent of the volume. Jumeirah Village was second in terms of transaction value, accounting for about 8.6% of the total, but was first in terms of volume, accounting for 20.6%.
"Once again, Dubai's rapidly developing real estate market saw a year-over-year spike in volume and value in April 2023, with only a slight decline in the volume of transactions in the existing property market, offset by a sizable increase in value," said Scott Bond, UAE Country Manager at Property Finder.
"New home seeker preferences have emerged in the off-plan market, despite overall trends largely remaining unchanged,"
The Dubai real estate expert reports that there were 8,077 real estate transactions in April 2023, representing a 17% volume increase over the 6,898 transactions in April 2022. It hit 26,5bn of transactions in April itself.
The market in Dubai is expanding, but the staggering numbers only tell part of the story. Demand is increasing exponentially, units are selling in days, the boom is true, and it is not slowing down. Real estate is an offshoot of Dubai City's overall growth. The city is adding more astounding projects like The Dubai Frame, and tourism is only increasing. The government of Dubai wants to keep growing, with innovative projects that will only further this trend.
Be a part of this futuristic city, make an investment now and reap the rewards. To get more details and assistance please contact us now. Follow Revo Realty on Social Media.