Dubai is a desirable location for real estate investors because of its booming economy and increasing urbanization. While the world is reeling from global events, UAE's great relations with all countries have kept it away from such a crisis, and so the investors continue to flock to Dubai.
Especially for the Indians this is an epitome time as from July Dubai government is going to impose a 20% TCS on money incoming from India, all these factors have resulted in questions in the mind of the investors like what various opportunities are there to invest in real estate Dubai, Of the options available where one should put his/her money to work.
In this article we are going to see the various investment opportunities available to investors and how what are their characteristics.
Various types of investment opportunities
Apartments:
Dubai's real estate market offers a wide variety of apartments, ranging from studio apartments to luxury penthouses. High-end features like swimming pools, gyms, saunas, and private parking are common in residences in Dubai. Even dedicated service employees and private elevators are available in some premium residences.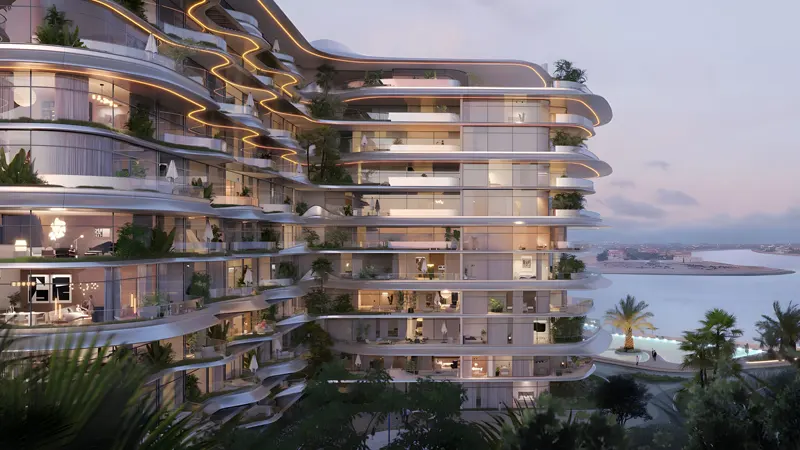 Villas:
The most desirable areas to find luxury villas in Dubai include Emirates Hills, Palm Jumeirah, and Jumeirah Golf Estates. These areas provide breathtaking views, first-rate amenities, and easy access to Dubai's commercial and entertainment districts. Even private elevators, home theatres, and game areas are included in some luxurious homes. The size of a luxury villa in Dubai can range from 5,000 to over 10,000 square feet.
Townhouses:
Townhouses in Dubai are mainly found in areas that cater to families, like Arabian Ranches, Jumeirah Village Circle, and Dubailand. Excellent schools, recreational facilities, and neighborhood amenities are all accessible in these places. Townhouses range in size and style from two to five bedrooms, with plenty of indoor and outdoor space. Townhouses have a lot of internal and outdoor space and range in size and design from two to five bedrooms.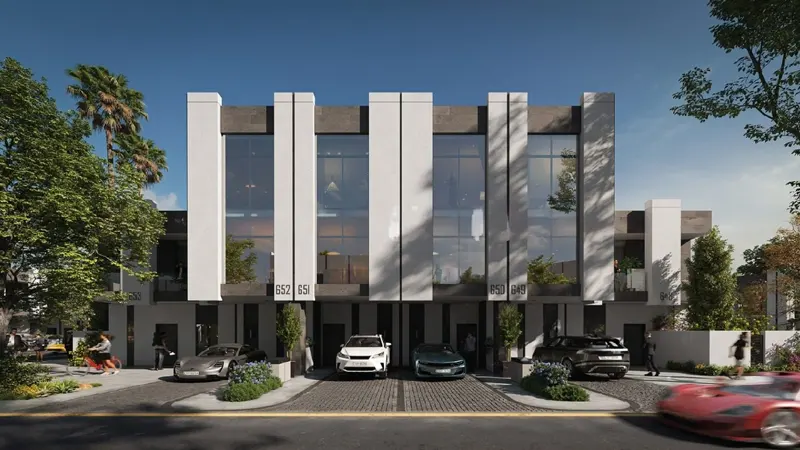 Characteristics of Different Homes in Dubai
Apartments:
For investors searching for a primary residence in Dubai or to create consistent rental income, apartments are a popular option. The rental market in Dubai is robust, and flats in desirable areas can produce high rental yields. In Dubai, where the population is expanding and the economic environment is flourishing, there is always a demand for rental apartments. Especially studios or one-bedroom apartments in prime locations are popular choices for investors to use as an Airbnb.
Villas:
best for people looking for premium features in their homes, Due to the increasing demand for upscale properties, Dubai's luxury villas have the potential to produce significant rental yields. Many wealthy foreigners and ex-pats are prepared to pay a premium for an opulent house in Dubai. The concentration of prominent builders like Emaar is focused on beachside villas as the demand for luxury in Dubai keeps growing. Villas work greatly as vacation homes.
Townhouses:
Best for families looking to live term in Dubai, Townhouses in Dubai are more cost-effective than villas, making them a popular option for middle-class families and first-time purchasers. Although townhouses are primarily used by their owners for their own residential needs, investors might expect strong rental returns on their capital if the property is located in a desirable area.
The Different preferences, needs, and purposes define the individual's choice of the various property investment opportunities, Dubai has all the possible luxuries known to mankind, and its focus on technology and innovation has made it a sustainable economy. Dubai's real estate investment legal and regulatory structure is also well-established, offering investors a transparent and secure investment environment.
Dubai makes apartment buying simple for non-residents by providing freehold ownership to foreign investors. Investors with freehold ownership are free to buy, sell, or rent their property at any time. Apartments in Dubai can offer investors a consistent stream of rental income as well as the chance for long-term capital growth.
Before making any financial decisions, it is crucial to do extensive research, consult with a professional, and comprehend the legal and regulatory environment. And for that, Revo Realty is your trusted luxury real estate firm. To learn more, contact us now.