Dubai is a city of innovation, whether it has been the world's tallest building Burj Khalifa, or the man-made palm island Dubai never fails to astonish with its new man-made structures.
Pushing boundaries has been Dubai's motto and if you think it has done everything that is there to astonish you couldn't be wrong Dubai is just starting it has inline many projects that are going to take the world by storm.
Here we are going to discuss 15 upcoming astonishing projects in Dubai.
1. Downtown Circle:
Probably the most ambitious of them all is the Downtown Circle Projected to cost approx. 10 billion for construction almost 10 times the Burj Khalifa the circle is a circular around the Burj Khalifa multi-purpose city which will consist of residential, commercial, and green spaces and will be 550 meters tall and spanning 3000 meters in circumference with pressurized electric pods for transportation.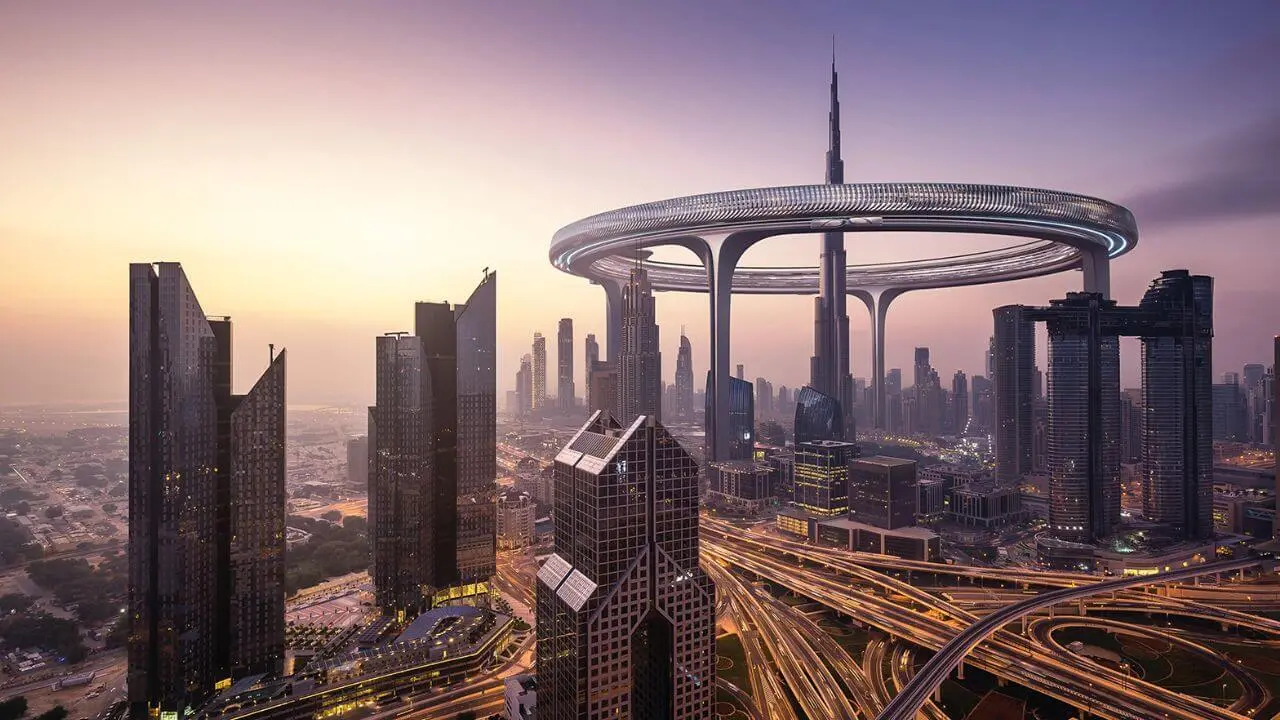 Image Source: CNN news
2. Burj Binghatti:
Living among the clouds is soon going to be a possibility, diamond-shaped spires that form a crown that resembles a crystal will probably stand out as unique even in Dubai, In the center of Dubai's Business Bay Neighborhood will the Breathtaking high-rise tower is known as Burj Binghatti. One of the top real estate companies in the UAE, Binghatti Companies, is behind the construction of the tower. It is a collab of the developer with premium jewelry company Jacob and Co. and will have more than 112 stories and is expected to rise up to 532M.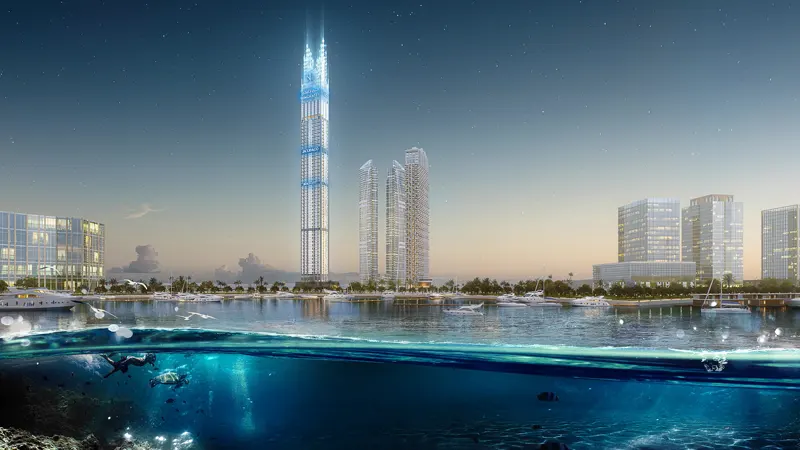 3. Burj Jumeriah:
This tower is anticipated to be among the world's highest structures and a new landmark in Dubai's stunning cityscape. The landmark Burj Al Arab Hotel is just next to the Burj Jumeirah, which was built by Dubai Holding. A tribute to Dubai's lengthy nautical
history can be seen in the tower's design, which was influenced by the sail of a traditional dhow boat. When finished, Burj Jumeirah will be 550 meters tall and offer 360-degree views of Dubai's breathtaking coastline. The tower will have opulent apartments, hotels, and observation decks with unrivaled city views.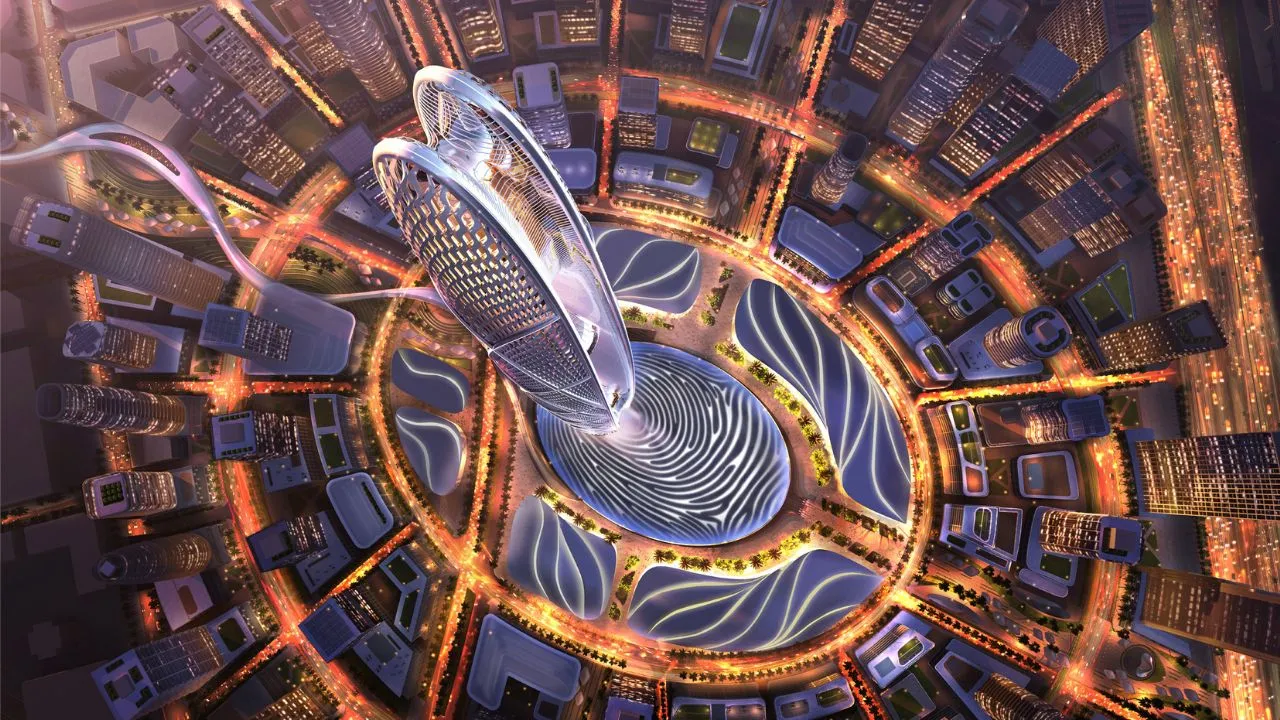 4. Mall of the World:
If you Dubai Mall is huge and magnificent wait till you see The Mall of the World, a future development in Dubai, which will be the largest indoor theme park and shopping mall in the world. Dubai. Holding is in charge of the development. The
indoor theme park is expected to be the biggest in the world and will include a variety of attractions like roller coasters, virtual reality experiences, and themed rides. Water slides, wave pools, and other aquatic activities will be available at the 3 million square foot water park.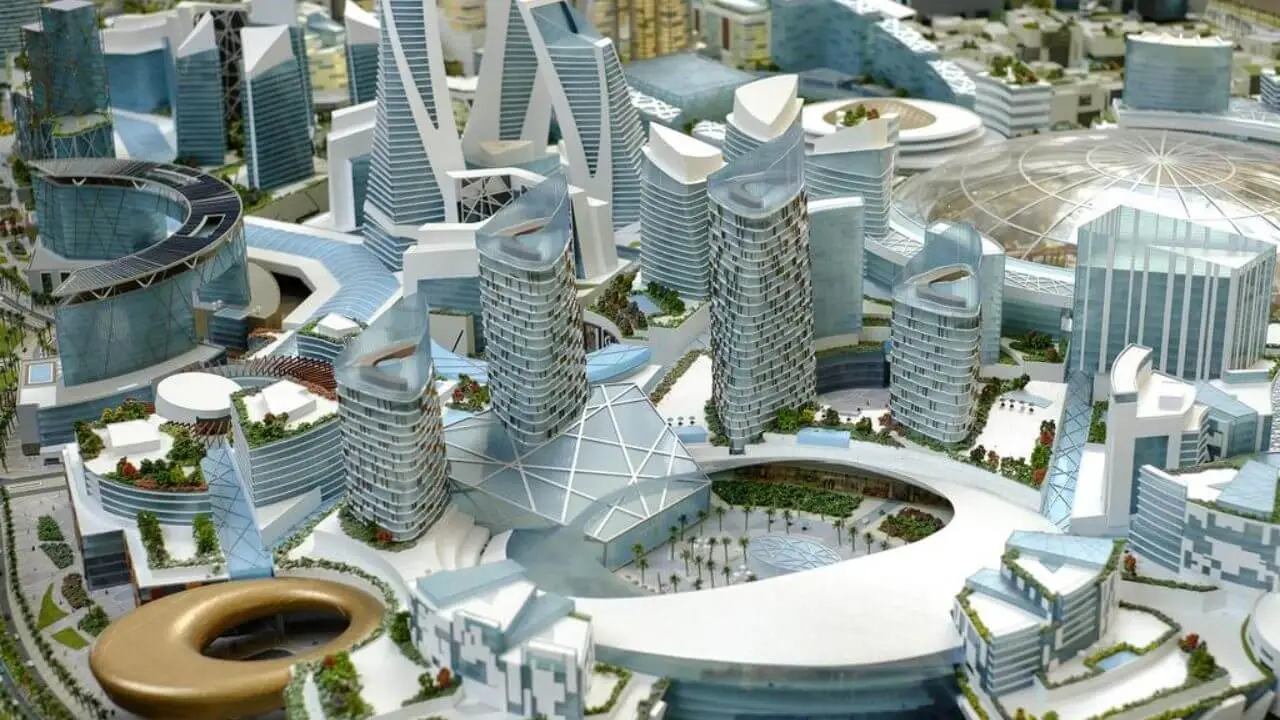 5. The Heart of Europe:
Yes, Europe is coming to the middle east, An ambitious new project in Dubai called The Heart of Europe seeks to bring the allure and beauty of Europe to the center of the United Arab Emirates. The project is situated on the World Islands development off the coast of Dubai and is being constructed by the renowned Austrian real estate developer, Kleindienst Group.
6. Dubai Wasl Tower:
A tower in motion doesn't seem possible right, well The 302-meter-tall Dubai Wasl structure is an uneven, twisted structure. The Wasl Tower has a traditional 'contrapposto' movement and is built around its Z axis. The tower will appear to be facing all directions because of this. The tower's ceramic façade will eventually give the appearance of dynamic motion.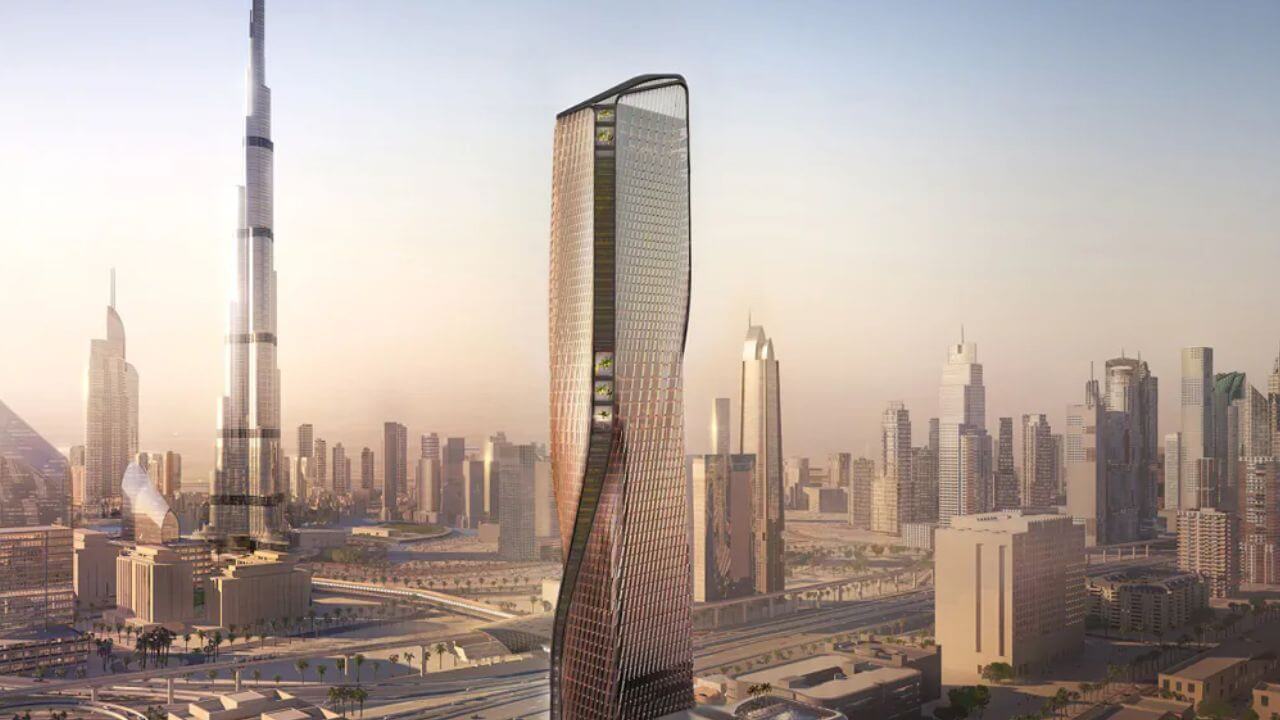 7. Dubai vertical city:
A zero-energy city skyscraper called Vertical City, which is intended to be a self-sustaining tower on water, might be added to Dubai's famous skyline. Vertical City is an open structure that has green spaces on every level to let in natural light and ventilation. The building's layout is intended to encourage people to lead better lives.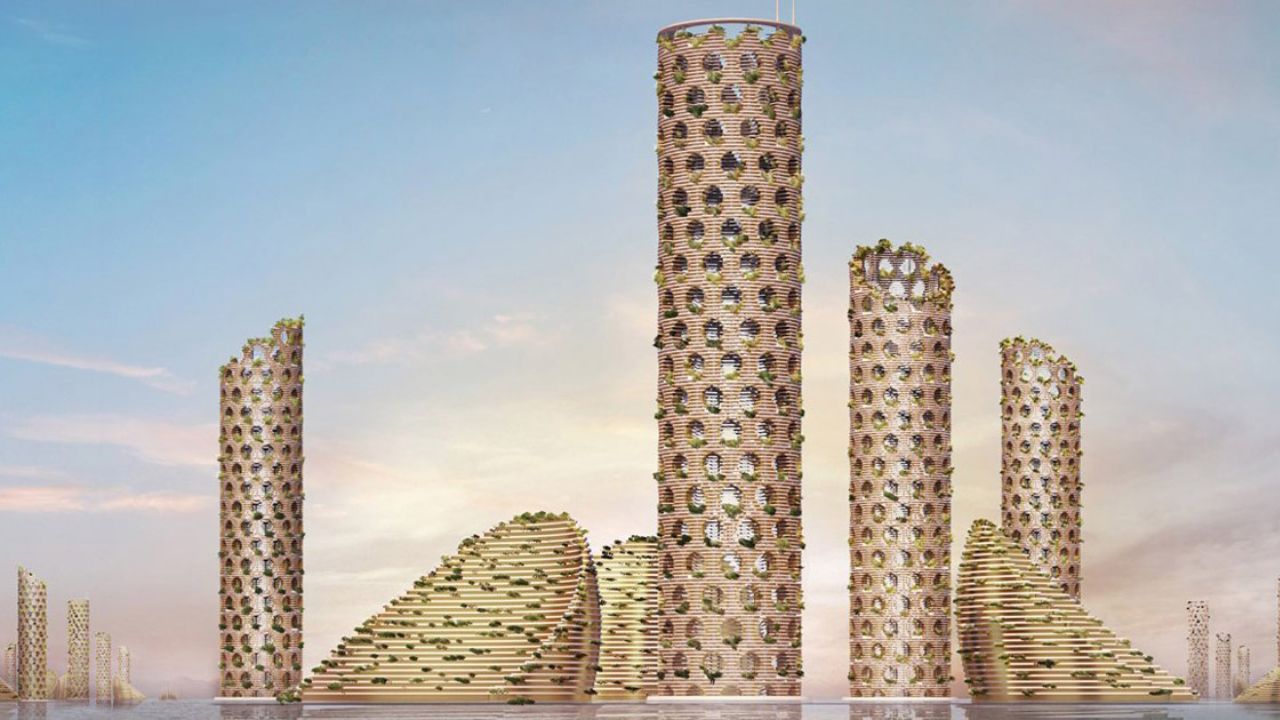 8. Dubai Urban tech city:
In the center of Dubai, a structure called the Dubai Urban Tech District will serve as a brand-new global center for urban technology and innovation. It is intended to be the world's largest district for urban technology.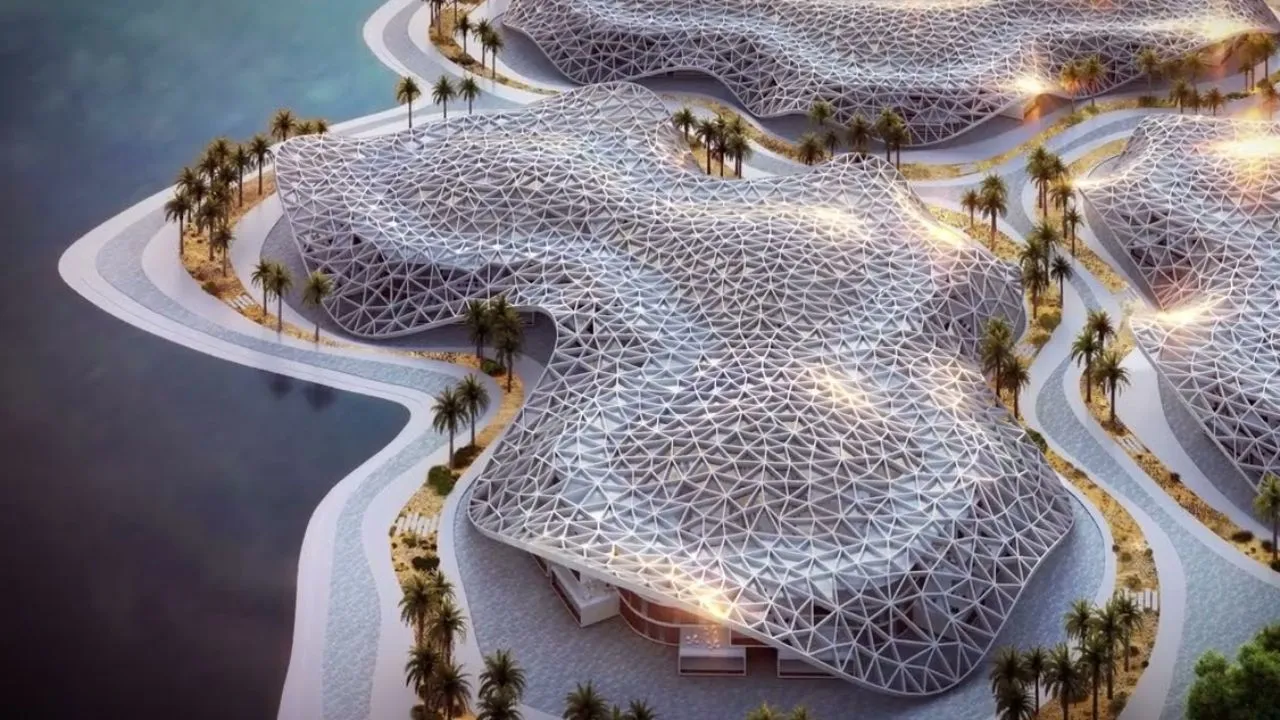 9. Dubai Islands:
Off the coast of Deira, the Dubai Islands will be a man-made archipelago that will eventually span 17 square kilometers across five islands. The project will have upscale apartments, hotels, lifestyle projects, and marinas, and it extends the city's already desirable coastline by more than 20 kilometers, including an eco-friendly Blue Flag beach.
10. Ciel Tower:
Set to break its own record, Dubai will soon feature the world's tallest hotel with Ceil Dubai at 356 meters, more than 1,000 bedrooms and suites will be available, along with first-rate features like the Ciel Observatory & Lounge on the 81st level and a distinctive rooftop Sky Terrace with an infinity pool and bar.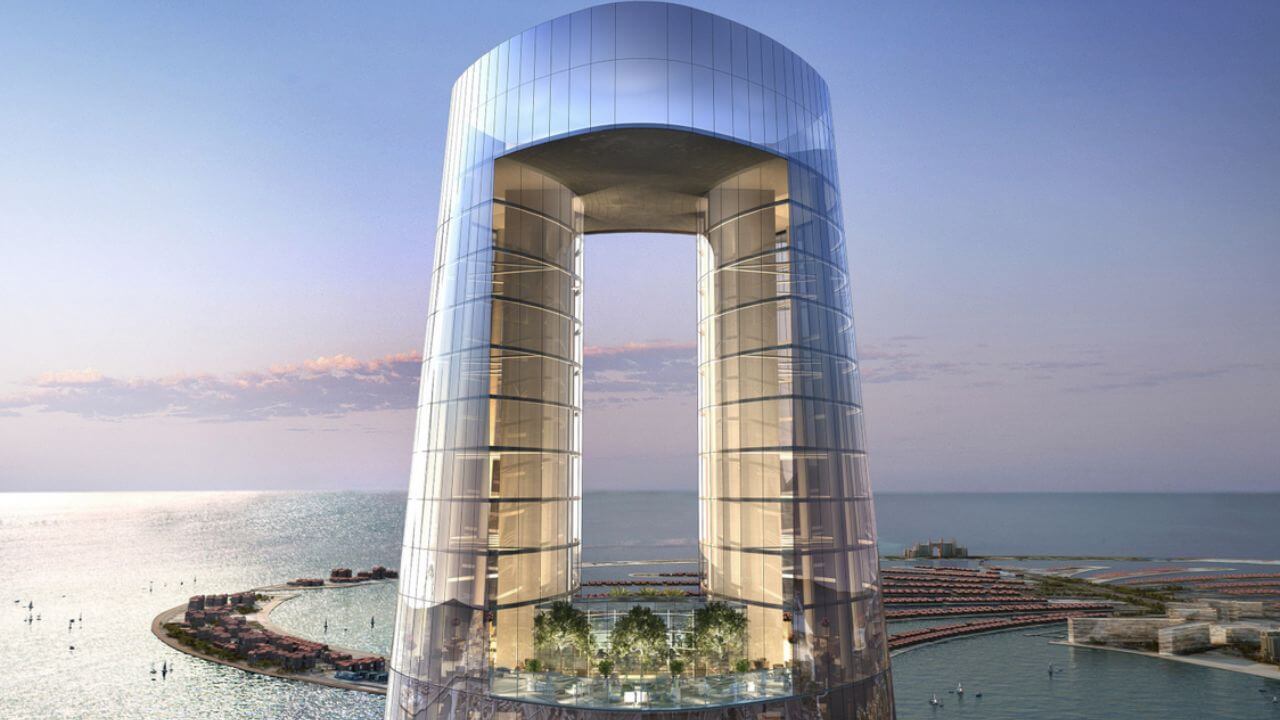 11. Agri Hub:
Dubai is a place for everyone, it will even have something for everyone, even rural tourism Agri Hub is a very appealing and busy setting that will make Dubai the top rural tourist destination in the entire world. It will give local farmers a place to market their goods directly from their fields while also giving visitors a new eco-friendly shopping, dining, and entertainment experience.
12. The Loop:
Transforming the way mobility happens, THE LOOP will aspire to quickly connect more than 3 million residents to important services and sites by walking and cycling, employing a healthy mode of transportation it will offer a pleasant climate-controlled environment all year long, encouraging residents to walk and bike as their primary means of transportation.
13. World's First 3D Printed Mosque:
3D Printing is quite exciting, have you not liked the miniature iron man, or buzz light year well Dubai is taking 3D printing to the next level with the first 3D Printed Mosque.
14. Meydan One:
An upcoming mixed-use building called Meydan One is situated in the center of Dubai. It has a total area of more than 3.8 million square meters, making it one of the most fascinating and ambitious projects in the area. The Meydan One Tower, the tallest residential tower in the world, will be one of several residential, commercial, and leisure options offered by the complex. In addition, it is where Meydan One Mall, which will boast the longest ski slope in the world, is located.
15. Dubai Creek Tower:
This tower is anticipated to be finished as the world's highest tower. The skyscraper will rise to a height of 1,300 meters and is inspired by a lily blossom, even above Burj Khalifa.
So, if you too want to live in this futuristic city, and thinking of buying a property here don't wait contact us now and we will help you find your home.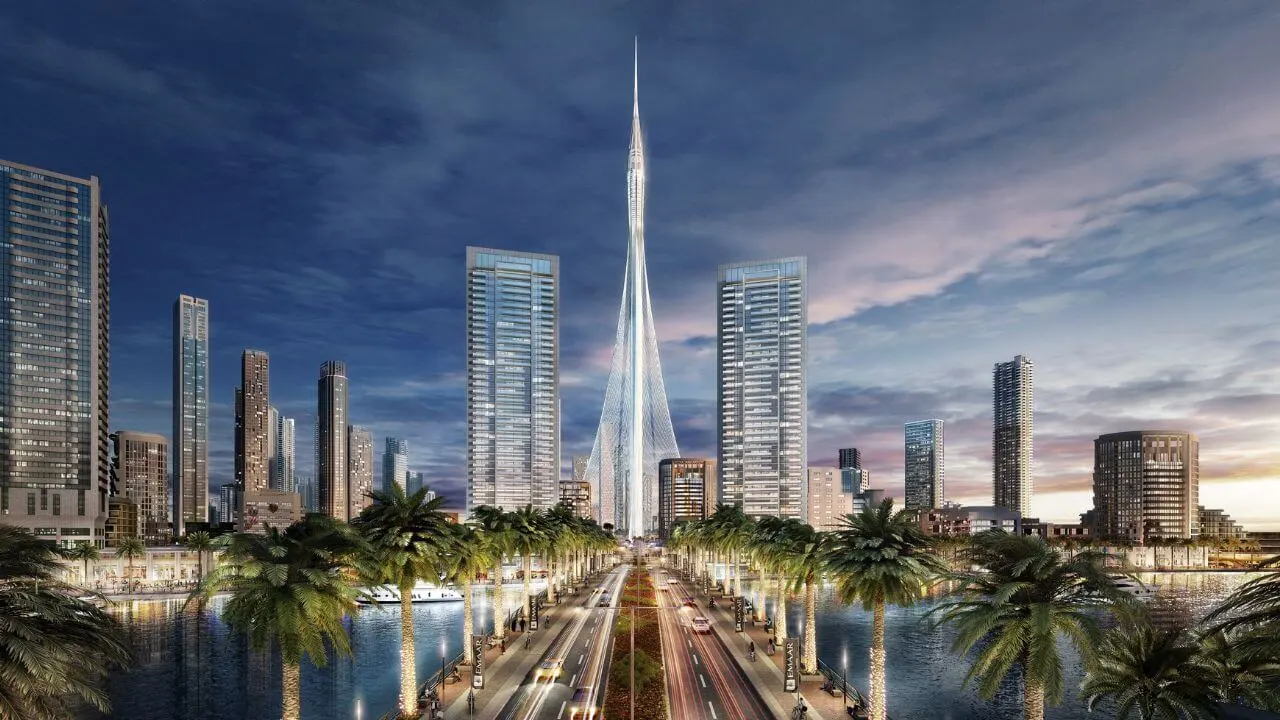 Well, this is just the start, Dubai has inline many such projects, and the future is here at the present in Dubai, and this is the reason people from all around the world are flocking to Dubai, and planning to live here, the result is booming real estate.
Dubai's cutting-edge initiatives are prepared to engulf the globe. With its tall skyscrapers and artificial islands, Dubai has again demonstrated its willingness to push the envelope of what is feasible. Dubai is establishing the bar for cutting-edge developments worldwide thanks to its emphasis on sustainability, cutting-edge technology, and opulent facilities.
Dubai's dedication to developing sustainable, cutting-edge buildings that benefit both inhabitants and visitors is demonstrated by projects like The Heart of Europe, with its environmentally friendly construction and distinctive architecture. While this is going on, futuristic projects like Downtown Dubai highlight the desire to keep pushing the boundaries of engineering and design.
So, if you want to live in this futuristic city, and thinking of buying a property here don't wait contact us now and we will help you find your home.