Buying an Apartment in a foreign country can be quite hectic, whatever the purpose might be like work or living, one worries about the process, Finding the location at the right price. Dubai has become a plethora of investments, high returns, no tax, and hassle-free- documentation, But still one requires a hand to guide, a friend that will help you find the right property, we here at Revo are committed to finding you of the various apartments for sale, the right apartment for you.
There is a revolution in the Dubai Real Estate market, which is booming, the real estate market is set to grow at a Cagr of more than 8 % in the upcoming 5 years, so investors from all around the world are flocking to Dubai.
So why Revo to help you, today we are going to see what makes Revo Realty stand apart from others.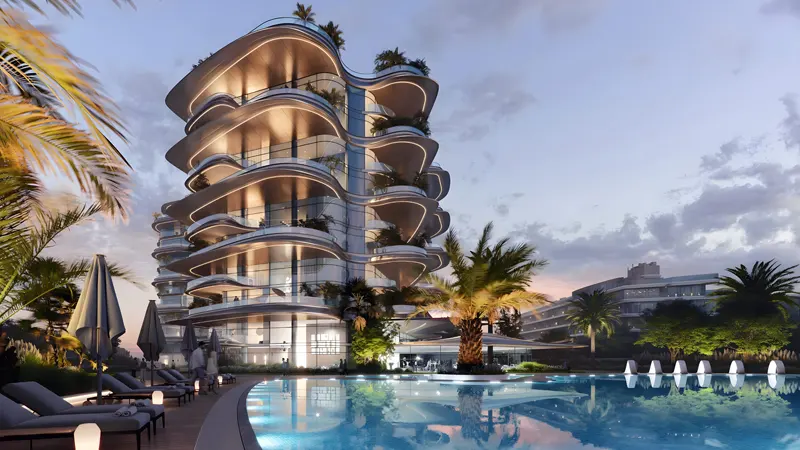 Featured Apartments
Here we have listed some of our Exclusive Projects with High Return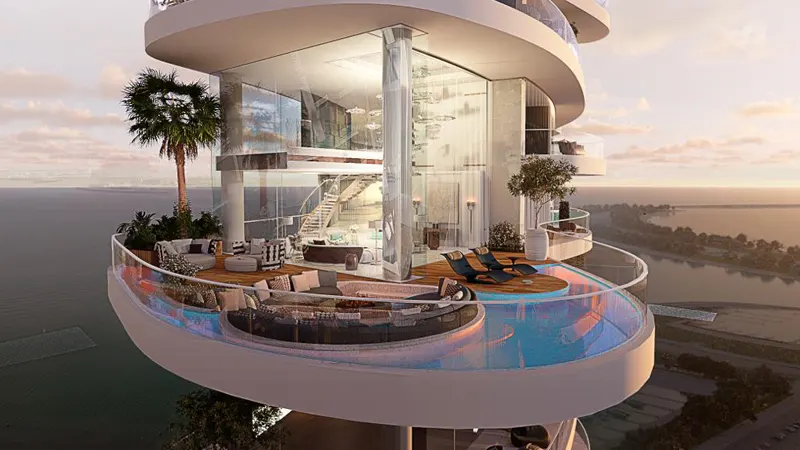 1. Consulting:
We Provide free consulting, to help you decide which apartment for sale will be best for you, based on your purpose, investment capability, market sentiment, apartment quality, and expected returns from it.


2. Acting as a bridge between the developer and investor:
We have over 50 developers with us, Including prominent names like Emaar, Damac, Sobha Realty, etc. We handle everything for our client, showing the property, Negotiating the price, Documentation, etc. We pledge to provide you with knowledgeable, professional, and individualized support as we see you through the process. 
We assist our clients in navigating the difficult real estate market as one of our main offerings. We can offer our clients insightful advice because we have a thorough awareness of the local market and keep up with the most recent trends and changes.

3. Post-Service Purchase:
We do not sell apartments, we sell relationships, and we are committed to any problems our customers might face from Purchase to after-purchase services.
Organic Marketing:
We here at Revo Don't believe in cold calling, we want our customers to see us, and know us before they contact us, every member of our team does organic marketing where we post videos and reels of properties, of our work culture, of Dubai to educate our audience and to help them take the next step for Buying the apartment for sale of their dreams.


Making the world better
We recognize the value of giving back to the communities we serve as a real estate company. Because of this, we are pleased to support a number of philanthropic organizations and programs that are having a beneficial influence on the communities where we live.
We think that running a successful company entails more than just turning a profit; it also entails being accountable for our part in the community and using our resources to change the world.
We donate a great percentage of your Property Agreement value to charity, we are proud to say that we have fed approx. 150 Children, completed 17 plus charitable projects, and have 50 more projects in line.
Customer Satisfaction
The satisfaction of our clients with the services we offer is our top concern as a real estate business. We work hard to offer our customers the finest quality of service and assistance because we recognize that buying or selling a property is a big choice and can be a stressful process.
By taking the time to comprehend each customer's particular wants and goals, we can guarantee customer happiness. To understand our client's needs and preferences, we work together with them to provide personalized services. One can go through customer reviews to see that our customers are happy to choose.


So, what are you waiting for, take your next step towards a better life, to make the world a better place, Revo Realty is your one-stop solution to buying apartments for sale in Dubai. Contact us now!
Hamad is very professional ,have better understanding of current real estate market and trying to meet the expectations of buyer..he is really a great asset to hour organisation.wishing him all the best
Sandeep Sabharwal
2023-02-20
The meeting was very well articulated and Harjeet was able to explain us very well and also understand our needs. we look forward to do business with Harjeet anf his team in coming days.
We recently booked an apartment with help of Shahzad. It was great experience working with shahzad khan from revo. Professional expertise combined with friendly advise was very helpful in deciding upon the apartment. Thank you for quick responses and smooth processing.
These guys are awesome! Even after knowing that I am not a potential buyer as of now they responded patiently to all my queries. Will surely buy a property in Dubai soon through them.
Raghunath Reddy
2022-12-24
Hello everyone, Today I get to talk to Mr.Saurav and he is so patient and explained everything in a crytal clear manner. I find its really helpful and looking forward to make some money with you guys.. Thank you very much Saurav.
It was wonderful experience to me always good customer support from your side and thank you for keeping good relation with us