GEMS Estates at Damac Hills is a new development that features gemstone life in luxurious 5, 6, & 7-bedroom iconic villas designed by Damac Cavalli & de GRISOGONO. A life that promises you unexpected views and luxury which you would have never discovered before, the identical yet unknown is here. Based completely on the artistic class development, which meets its standard, making out art presents itself without words.
It's a development that is intriguingly based on a painting that comes to fill colors in your modern life with many shades to decorate your simple living experience. Wild and untamed energy that draws your attention and captures you under its glass, never to come out of the place. An unexpected serenity where the ones who come in contact will get to experience the excitement that is in the air. The life of eternal pleasures offers as much as you can wish.
It's going to be the gleaming jewel of Damac Hills which is one of the most promising and popular communities in Dubai. Letting you live life fully fledged with every outcome and source to be a pleasure. A land of possibilities and achievements where you immerse yourself and dive into the natural beauty of the site that speaks itself in its designs and interiors. Being the most identical and accessible site, which offers unmatchable opportunities.
The mastery of presenting the most stylish designs and lucrative stuff is easily accessible from the gleaming exterior of the villas. The most spacious and splendid yet bold villas speak of their luxury, taking inspiration from black diamonds and their surrounding in times. The dark exteriors with gold features offer captivating and delicate views for residents to get lost in the tantalizing glimpse of a different world that we have never really thought of.
Featured Highlights
5, 6, & 7 bedroom magnificent villas
Number of amenities and services
Access to community facilities and maintenance
Trump International Golf Course Views
Based on inspiration from Black Diamond
Feature & Amenities
Cycling Trails
Fitness Centre
Gardens and Parks
Jogging Trails
Outdoor Gymnasium
Restaurant and Cafe
Running Track
Schools and Institutes
Shopping Mall
Spa and Sauna
Tennis Courts
Yoga & Meditation
Master Plan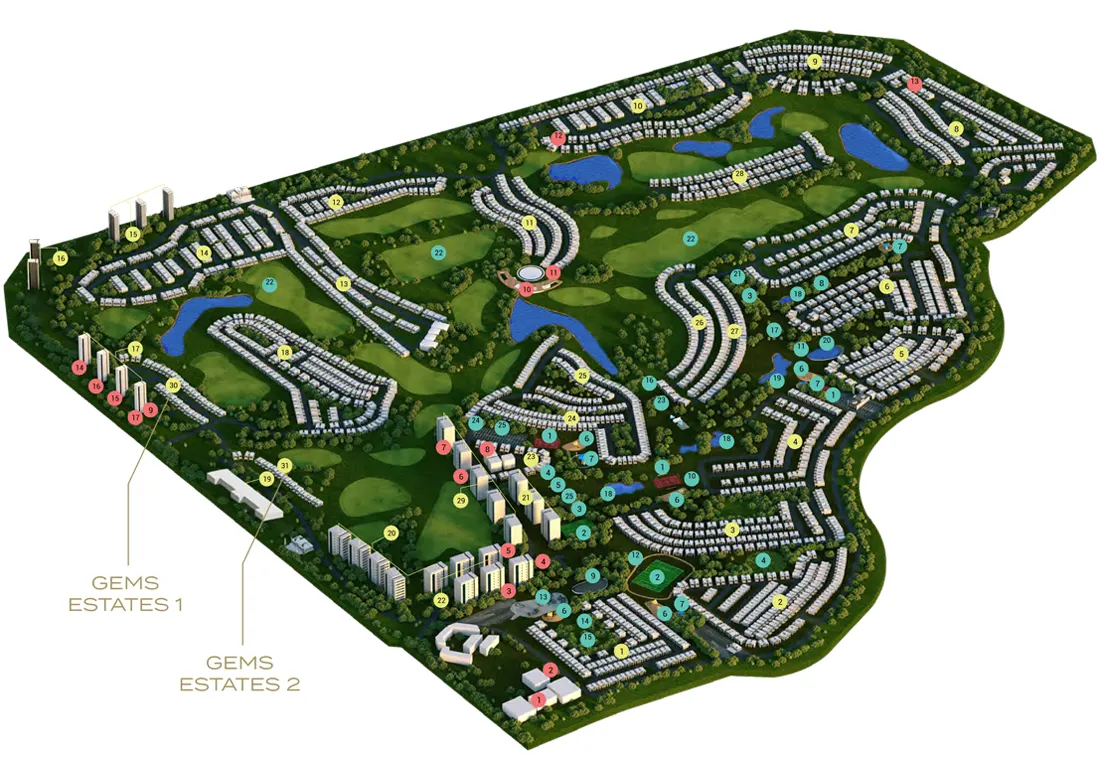 Location Map